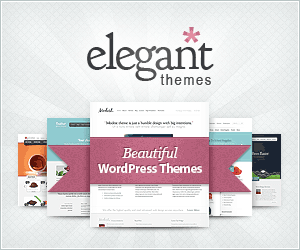 For those of you who read "Choosing Affiliate Ads for Your Blog" I wrote last week, I have just had another idea so I have created this post as an add on. For those of you who haven't read it, then read it before you read this one so it all makes sense.
As you may have noticed I have changed a few of my ads around today just to try and generate some more revenue for myself as the previous ads weren't getting any clicks, let alone making me any money.
As well as the steps I wrote in the earlier post, I also tried something I haven't done before. It is a bit of an experiment I guess, but I thought it might be worth a shot.
I visited a few other blogs that are similar to this, but are successful. I won't mention the names of the blogs, but if you know of a similar blog to yours that actually makes money you can do the same thing.
I went to the other blogs just to see what kind of affiliate advertising they have, just so I could get some ideas and try to figure out what I am doing wrong. I decided to click on one of the ads just to see what the landing page was like. I noticed that the advertiser had an affiliate programme so i decided to sign up and show their ads on this blog.
So the end result was that I am advertising exactly the same product as the more successful version of this blog.
I decided to do the same thing with a few other blogs that I know make good revenue each month and again I signed up to the affiliate programmes. I think all in all I signed up to 4 new programmes and now advertising the same products as the "competition".
It will be interesting to see the results, however there is more to affiliate marketing and advertising then just showing a bunch of ads on the blog – traffic is a major part of it and I don't think I get the traffic to make enough revenue to live off just yet. At this stage I'll just be happy to make something!
Need a WordPress theme? Check out "Elegant WordPress Themes"
If you enjoyed this post, please consider to leave a comment or subscribe to the feed and get future articles delivered to your feed reader.
2 Comments